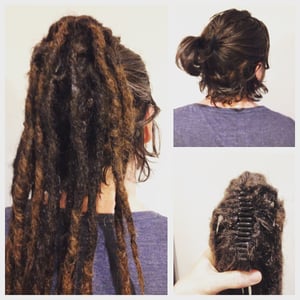 $

240.00
High quality clip goes over your bun or ponytail.
For added dreaddiness, twist strands of your natural hair before securing it in your elastic!
Also adds volume and length for people with existing dreadlocks.
Consists of 16x handmade dreadlocks approx 30cm long.
Available in human or synthetic hair.
Gentle hand wash in warm water and air dry.
$7 flat shipping Australia wide